Check out Cody's Golden hour proposal session on top of Max Patch. Max patch is one of my favorite spots to shoot, regardless of the weather and time of the year, it is consistently amazing if you need help planning a proposal or have questions about engagement photography.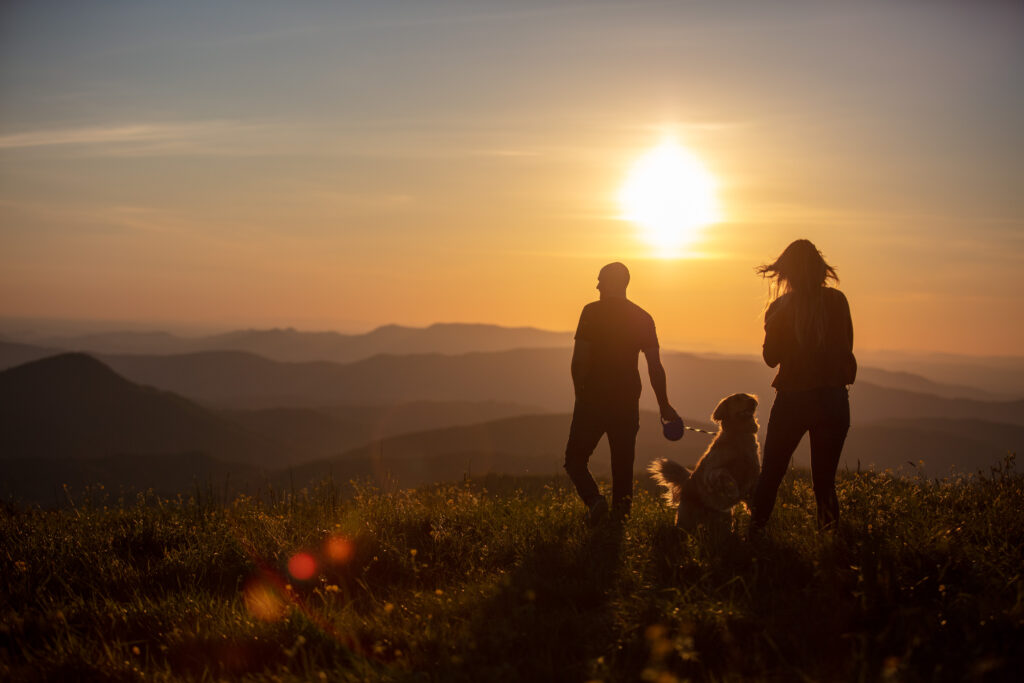 Scheduling your photoshoot around sunset often produces magical light. The above photo was taken minutes before sunset and is an excellent example of a golden hour photo.
Max Patch is a great spot to bring your dog for an engagement photoshoot. There are wide open fields with room to run. As you can see in the above photo and the ones below, the light starts to shift for golden to cooler colors giving a different feel. This is why we love sunset, you get a large variety of colors in a short amount of time.